Recently, faculty member Rich Kryczka tasked students in his Art Direction class with creating a mock advertising campaign. Each of the 5 students took on a necessary role, including art direction, photography, photo editing, graphic design, and illustration – a reflection of what a real ad agency team might look like. Over the course of 2.5 weeks, the group worked collaboratively to create a multiple piece campaign for a new flavored product from a Chicago based company. The campaign had to include illustration, photography, an original headline, and a unique brand name.
The group chose to create a new food item for Garrett Popcorn Shops, a beloved Chicago institution. 2008 Academy Alum Jodi Hoover, who is now the Art Director for Garrett, was able to help with packaging materials and scheduling a photography session in one of the Garrett retail locations. The final product, Spicy n' Icy Cinnamint seasonal popcorn, was taste tested for approval and given a professional mock campaign that could be used in advertising.
Scroll through the slide show below to see the finished campaign.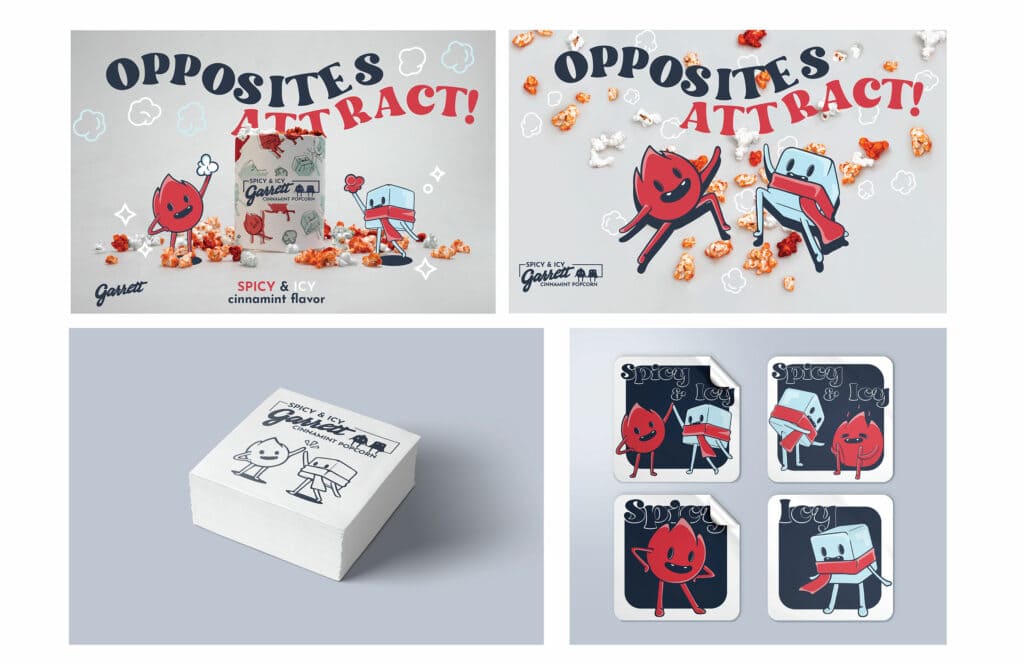 Students involved in the project were:
Jaqueline Enty: Art Direction
Carmel Ada: Graphic Design
Brooklyn Osborne: Illustration
Rai Baiker & Kenneth Riddick: Photography and Editing